On September 27, 2019, we signed a "Memorandum of Understanding" (MoU) with the "Materials Genome Initiative Center" (MaGIC) at der Shanghai Jiao Tong University (SJTU). The goal of intensifying our partnership is to take advantage of the complementary synergies of DCMS and MaGIC and to establish an internationally leading research cluster in data-driven materials research.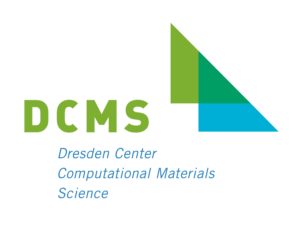 Dresden is a leading center of materials research in Europe and worldwide. To foster the activities in the field of computational materials science, DCMS was founded at Technische Universität (TU) Dresden. Since 2012, TU Dresden has been one of 11 Universities of Excellence in Germany. Strengthening the research network in the city and the region is a key element of its Institutional Strategy. Bringing together over 70 scientists from TU Dresden, TU Chemnitz, Leipzig University, Freiberg University of Mining and Technology and more than 10 extramural research institutions from the Max Planck Society, the Fraunhofer Society, the Leibniz Association and the Helmholtz Association, DCMS creates a uniquely active and collaborative Materials Research network in research, teaching and culture.
Shan

ghai Jiao Tong University is a leading research university in China, with a long tradition in materials Science and engineering. Founded in 2015, the "Materials Genome Initiative Center" (MaGIC) at Shanghai Jiao Tong University is an interdisciplinary research platform aimed to accelerate innovations in materials design, discovery and deployment under the paradigm of materials genomics by fully unleashing the synergetic power of theory, computation, experimentation, and data technology and the integration thereof through collaboration within and beyond SJTU.
In order to further the effective and mutually beneficial cooperation and develop academic and cultural exchanges in education, research, teaching and other areas, DCMS and MaGIC agree to cooperate towards the internationalization of higher education. Combining the strength, the complementary portfolio and the infrastructures of two excellent research centers to create synergies, corresponds with the goals and values of the cooperation between TU Dresden, Shanghai Jiao Tong University and affiliated institutions, both partners are fully determined to promote the cooperation of DCMS and MaGIC in order to establish a flagship research cluster in materials science.